Seattle WA, Vancouver BC
Sunday Nov 4th – Seattle, Washington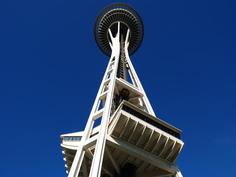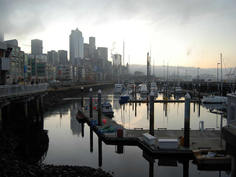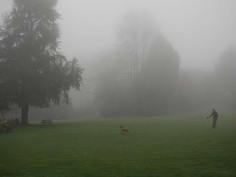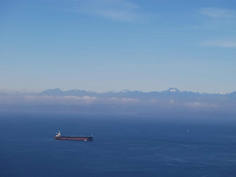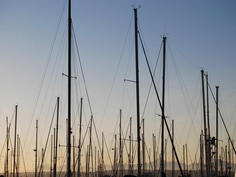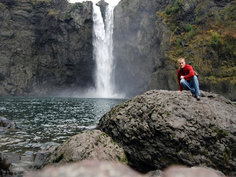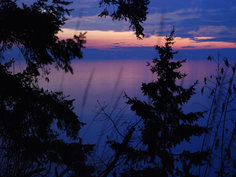 This trip came about when Southwest Airlines was offering 25 dollar one way tickets for the dates of November 4th through 8th, 2007. Having flexible vacation time, I took advantage. I had been to Seattle once many years ago in a family road trip but really didn't remember much about it. I decided to spend two days in Seattle, then make the trip across the border to Vancouver and spend another two days there.
In Seattle I stayed at the Green Tortoise Hostel in right next to the Pikes Place Fish Market. It has a great location, and a nice price, but it is disgusting. I don't recommend it unless you are traveling alone and on a tight budget.
Monday Nov 5th – Seattle, Washington
I set out to see as much of Seattle as one can see in one day. It wasn't hard to get out of my grungy hostel bed and get an early start. I was out before it was light and spent the early morning down by the water and continued up towards the Pikes Place Fish Market and the original Starbucks. I then made my way up through Capitol Hill to the park. It was very foggy early morning, and being November I was hoping that it wasn't going to stay that way. The sun started to break through giving me my first glimpse of the Space Needle. As the day went on the skies cleared totally and it was a beautiful day to be in Seattle.
I took the trip up the Space Needle and could see for miles in every direction, from Mt. Rainier to Bainbridge Island and up to the Cascade Mountains.
I had lunch in the "Center of the Universe" (Fremont), with their troll, Lenin statue, and missile. To round out the day I spent an hour or so touring the University of Washington campus, and watching some boats go through the locks from Lake Washington into the Sound.
Tuesday Nov 6th – Vancouver, British Columbia, Canada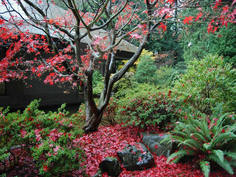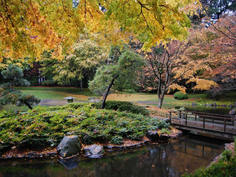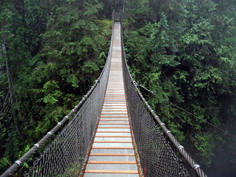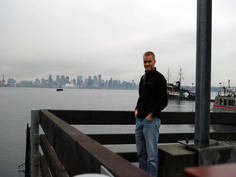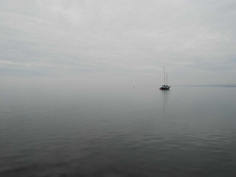 I headed north for Vancouver stopping in the university town of Bellingham. I spent a few hours eating lunch and reading down by the water, then moved on for the border. This was the first time I had ever driven out of the US. I answered a few questions about why I was alone from Colorado with a car from Arizona (rental car) heading to Vancouver, I guess my answers checked out fine.
Almost immediately it started to rain once I crossed the border and it wouldn't let up the entire two days I was there. I stayed at a Hostelling International Hostel in downtown Vancouver which was really clean, well run, and cost about $18/night. Out of luck I was the only one in my room the first night.
I spent the remainder of the day walking through downtown Vancouver, watching the planes take off and land on the water, and the cruise ships leave from the bay.
Wednesday Nov 7th – Vancouver, British Columbia, Canada
I visited the Nitobe Memorial Japanese Garden on the campus of the University of British Columbia, which is supposed to be the best Japanese Garden anywhere in the world outside of Japan. This time of year it is even free to enter. I just missed the height of color; the garden was beautiful. There was every possible shade of red, yellow and gold.
I traveled through Stanley Park, across the bay to North Vancouver and to the Lynn Canyon Suspension bridge and park.
After another full day of sightseeing, I had dinner in downtown Vancouver and hit the sack. To my surprise, I wasn't the only one in my room anymore. Three guys from England had just arrived, were asleep by 8pm, and had locked me out. It's always a little awkward to have to knock and wake three people up that you don't know, then as quietly as possible enter the room an climb into bed. Oh well, that's what you get with a hostel.
Thursday Nov 8th – Seattle, Washington
I made the 3 hour trip back to Seattle. The weather cleared as soon as I crossed the border and was nothing but blue skies by the time I arrived in Seattle. My flight was later in the day and I had several more hours to work with, so I visited Snoqualmie Falls just east of Seattle. You start at the top of the falls and at this time of year when the water is lower, you can work your way all the way down to the bottom. It's a fun sight to see.
Overall this was a short trip, but a really nice trip to see this area of the world that I had never been to. I wish I had a little nicer weather in Vancouver, but it's a great city and I can tell that when the weather is nice it's a great place to be. I had nothing but blue sky in Seattle, so I'm pretty sure it almost never rains there.